As the popularity of cloud computing has increased over the last decade, so has the maturity of standards used to govern these resources. This article will provide a definition of cloud computing and cloud computing audits – the objectives of cloud computing, the scope of a cloud computing audit, understanding cloud compliance, and audit steps to expect.
Why is Cloud Compliance Important?
I think when companies consider the importance of cloud compliance, they know that these days, access to users requires some type of cloud audit certification (ISO) or attestation report with an opinion by a third party before many user organizations will entertain the use of a service. While this is true, oftentimes other benefits occur that help as a company grows. Going through a cloud compliance audit will require a consistent process to be put into place. These processes are meant to aid in the security posture of an organization. While some companies have staff or founders who layer security into their processes, other companies may be implementing cloud controls for the first time. These controls are how an auditor evaluates cloud service provider security.
What are Auditing & Compliance in Cloud Computing?
Cloud computing is best defined by the National Institute of Standards and Technology (NIST). NIST is a portion of the U.S. Department of Commerce with the mission of encouraging innovation through science, technology, and standards – including cloud computing. According to NIST, "Cloud computing is a model for enabling ubiquitous, convenient, on-demand network access to a shared pool of configurable computing resources (e.g., networks, servers, storage, applications, and services) that can be rapidly provisioned and released with minimal management effort or service provider interaction. This cloud model is composed of five essential characteristics, three service models, and four deployment models."
This definition was created to set a baseline for the discussion around cloud computing. As defined, cloud computing includes the following:
The different characteristics, service models, and deployment models can be shaped and morphed into different resources depending on the needs of the organization.
Auditing in Cloud Computing
In general, an audit is when a third-party independent group is engaged to obtain evidence through inquiry, physical inspection, observation, confirmation, analytics procedures, and/or re-performance.
In a cloud computing audit, a variation of these steps is completed in order to form an opinion over the design and operational effectiveness of controls identified in the following areas:

What is Cloud Compliance?
Cloud compliance is meeting the requirements or criteria needed to meet a certain type of certification or framework. There are a variety of different types of compliance that may be required by the industry, including requests for proposals, clients, etc. The type of cloud security and compliance requirements will help determine the cloud compliance that is right for an organization.
For example, SOC 2 does not have any specific requirements around cloud compliance but does have criteria, such as CC6.1 "The entity implements logical access security software, infrastructure, and architectures over protected information assets to protect them from security events to meet the entity's objectives." To provide users assurance that the criteria have been met, certain controls are enabled to show evidence of cloud compliance. Some of these include security groups to control access to sensitive information, encryption of information, and regular patching.
Some other cloud compliance programs include:
How Do You Achieve Cloud Compliance?
While a great question, the achievement of cloud compliance is not a simple answer. Why you may ask? Because it is possible to be compliant today and out of compliance tomorrow. However, the best way to provide users that cloud compliance has been achieved is to one set a goal of what that means and two, obtain the use of a third party to validate that at the time of testing, controls were designed and implemented and if looking back over a period of time, that those controls operated consistently. Goals in this instance are generally whether or not a company is in compliance with certain criteria or frameworks. Once the scope of the cloud computing audit has been established, execution can commence.
During the planning and execution stages of a cloud security and compliance audit, it is important to have a clear understanding of what the objectives of the audit include, as noted above. Companies should strive to align their business objectives with the objectives of the audit. This will ensure that time and resources spent will help achieve a strong internal control environment and lower the risk of a qualified opinion.

Cloud Audit Objectives
Auditors use objectives as a way of concluding the evidence they obtain. Below is a sample list of cloud computing objectives that can be used by auditors and businesses alike.

What is the Scope of a Cloud Computing Audit?
The scope of a cloud computing audit will include the procedures specific to the subject of the audit. Additionally, it will include the IT general controls related to the following:
An auditor is free to review and require evidence for any of the controls identified within these areas to gain the required assurance that controls are designed and operate effectively. It is also important to note that the controls that are maintained by a vendor are not included in the scope of a cloud computing audit.
What is the Responsibility of a Cloud Auditor?
The role of an auditor is to provide an objective opinion based on facts and evidence that a company has controls in place to meet a certain objective, criteria, or requirement. Additionally, in many cases, the auditor will also provide an opinion on whether or not those controls operated over a period of time. Auditing the cloud for compliance is no different. In instances where the audit requires cloud compliance to satisfy the criteria, the auditor will ask for evidence that controls are enabled (i.e. security groups, encryption, etc). This will allow the cloud auditor to provide an opinion of whether controls were in place and as applicable if they operated over a period of time.

What Factors Should be Included as Part of Your Cloud Audit Checklist?
As mentioned before, auditors rely on different types of procedures such as inquiry, physical inspection, observation, confirmation, analytics procedures, and/or re-performance to collect evidence. These test procedures will be used in combination to obtain evidence to provide an opinion on the service being audited. While a checklist for an audit doesn't really exist as every environment is a little different, below are example tests performed for each of the IT general control areas identified above. Note that this is not an all-inclusive list.
Control Area
Procedures
Organization and Administration

Inspect the company's organizational structure
Inspect job positions with employee roles and responsibilities
Observe interviews to determine whether the company's test technical competencies
Inspect evidence of completed background checks

Communication

Inspect policies and procedures
Inspect evidence that policies and procedures are available to all employees for reference
Inspect company Terms of Use or Privacy documentation to determine whether or not they identify responsibilities and commitments
Inquire of management about their commitment to ethical values

Risk Assessment

Inspect the company's documented risk assessment
Inspect the risk assessment to determine whether mitigation activities are identified, as required

Monitoring Activities

Inspect documentation which identifies system vulnerabilities
Inspect system configurations to determine whether notifications are provided when vulnerabilities or failures are identified
Inspect evidence that identified vulnerabilities are remediated

Logical and Physical Access

Observe that the office requires a badge to enter
Inspect evidence that individuals with administrator level access are authorized
Inspect the password policy used to enter the network

Systems Operations

Inspect monitoring tools used to monitor traffic and alert on suspicious activity
Inspect evidence that the tools successfully send alerts, as required
Inspect evidence that notifications are followed-up on and remediated as necessary

Change Management

Inspect evidence to confirm that changes are defined and documented, approved for development, tested, and approved for implementation
What is the Role of Internal Audit in Cloud Computing?
The section above is meant to give companies an idea of what is included in an audit checklist. Having a "checklist" or program to track controls and monitor them to validate that they are in place and operating, as applicable, is the basis for an internal audit role. Depending on the maturity of an internal audit team, a cloud auditor can choose to place some reliance on evidence provided by the internal auditor. At a minimum, many compliance frameworks require that evidence is available to support an internal audit role within the organization or show that monitoring of controls is occurring. Any work done by the internal auditor should be documented so that the cloud auditor can see that monitoring that has occurred.

What is AWS Cloud Compliance? Or any Cloud Provider Really!
While there is no specific AWS cloud compliance, there are a number of different cloud security and compliance requirements that require the implementation of specific controls at the cloud service provider level such as AWS, Microsoft Azure, Google, etc. That is because this is where important information is maintained. This is also true at several different platforms in use that also utilize infrastructure at these cloud providers. While these providers are required to have their own security controls in place, there are a number of controls that are the responsibility of the user to implement or enable.
Fortunately, cloud service providers such as AWS, Microsoft Azure, Google, etc have helped their users meet security frameworks, criteria, and certifications by making it easy to enable controls that auditors will be looking for. Additionally, there is a lot of information provided by these companies within white papers so that users can gauge whether their products will meet the need of the security requirement. Check out this related article for more specific information on AWS SOC 2 cloud compliance.
Summary
Cloud computing audits have become a standard as users are realizing that risks exist since their data is being hosted by other organizations. To combat that, they are requesting different forms of cloud computing audits to gain assurance and lower the risk of their information being lost or hacked.
Cloud computing audits come in different forms such as SOC 1 & SOC 2 reporting, HITRUST, PCI, and FedRAMP. Depending on your needs, one of these should fulfill your audit requirements.
If you are interested in learning more about the many audit services provided by Linford & Co, please feel free to contact us.
For more information related to the Cloud, check out the following Linford & Co articles:
This article was originally published on 2/5/2020 and was updated on 11/9/2022.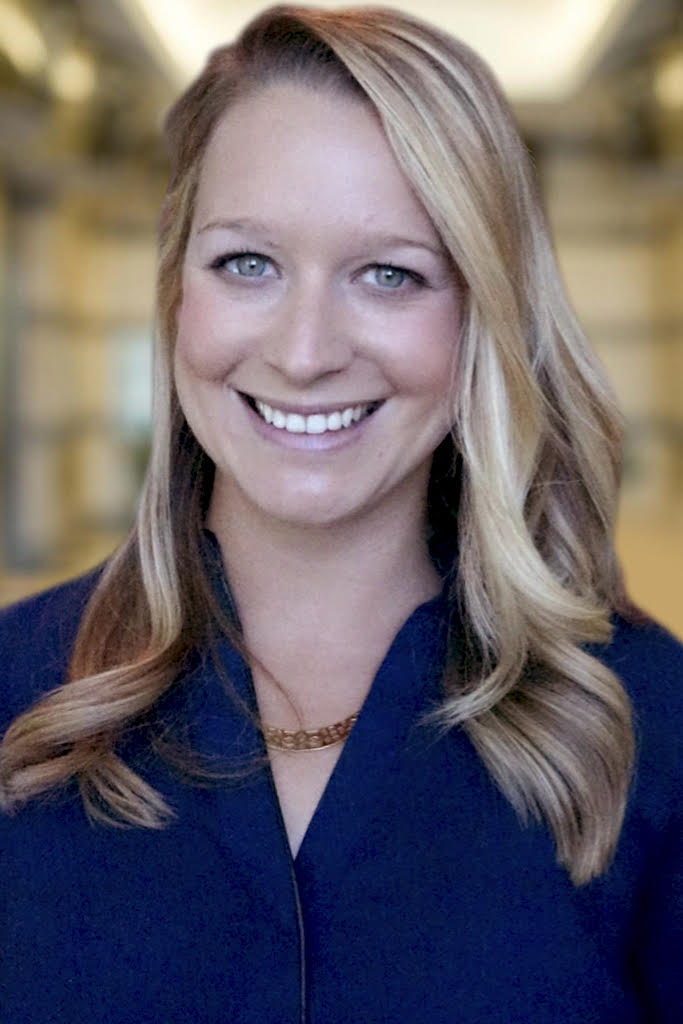 Jaclyn Finney started her career as an auditor in 2009. She started with Linford & Co., LLP. in 2016 and is a partner with the firm. She is a CISA with a special focus on SOC, HITRUST, FedRAMP and royalty examinations. Jaclyn works with her clients to provide a process that meets the needs of each customer and generates a tailored report that is useful to the client and the users of the report.