As a startup you face many challenges and customer acquisition is one of them. Large enterprise companies have been increasing their focus on security and requiring vendors to provide various documentation to demonstrate that they have appropriate security measures in place.
Undergoing a SOC 2 examination is one of the most effective and efficient ways to show customers that you take security seriously. While not an easy undertaking, using the strategies outlined in this article, as well as selecting an experienced auditor, will help you achieve SOC 2 compliance while minimizing the burden on your team.
How Do I Prepare for a SOC 2 Audit or Assessment?
One aspect of becoming SOC 2 compliant that is often underestimated is the time needed to prepare for and support the audit, which will usually include the following steps:
Define the scope of the assessment
Develop policy and procedures documents
Implement the processes in practice
Perform a readiness assessment
Meet with the auditors to walk through processes
Provide evidence of compliance with various controls
More often than not, company staff are not thrilled to have a set of audit-related responsibilities added on to their full-time job. While the work that comes with the audit cannot be avoided, choosing the right auditor and automating a part of the process will significantly reduce the workload.

How to Choose an Auditor
There are inevitable growing pains associated with starting on the path to compliance. An experienced audit team will be able to manage the project effectively (which means time savings) and guide your company through the assessment following a well-defined process (saving your employees' sanity). Only AICPA affiliated firms can perform a SOC 2 assessment. A few additional questions to ask a potential auditor are:
How many years of experience does each of your team members have?
Do you have experience with companies working in my industry?
Have you worked with companies similar in size to ours?
Do you have technical Subject Matter Experts (SMEs) available to assist with the audit?
Do you use automated tools to perform the audit?
Do you include readiness as part of your SOC 2 Type I offering?
What is a SOC 2 Readiness Assessment?
In order to become audit-ready, your company will need to not only develop policies and set up processes, but ensure that they are implemented in practice. A SOC 2 audit readiness assessment is basically a "dress rehearsal" performed prior to the actual audit during which gaps in internal controls and processes are located. Your auditor will provide a list of those gaps and recommendations on how they can be remediated.
How Much Does a SOC 2 Readiness Assessment Cost?
Often in an effort to save money, companies attempt to perform their own readiness assessment. I never recommend this approach to my clients for a few reasons. First, many CPA firms will bundle readiness with the first year report, meaning there is no additional cost to the client. Second, the chance of missing a gap or two is very real and that will cause delays in getting your report. Lastly, an experienced auditor who works on these reports day in and day out will save you a lot of time, and we all know that time is money – quite literally in this case. Check out our article on how much a SOC audit costs to learn more.
Do I Need a SOC 2 Type 1 or Type 2?
After completing a SOC 2 readiness assessment it is time to decide on whether you are prepared for a type 1 or a type 2 SOC 2 assessment. The main difference between the two is the audit period and the depth of the examination. Type 1 is a point in time report, focusing on the control design, while type 2 focuses on design and operating effectiveness and tests controls over a period of time.
Generally, I recommend my first-timers to start with a SOC 2 Type I report as it assesses the control design and provides the company with a report faster, offering great flexibility on the assessment date. SOC 2 Type II is a more involved endeavor, requiring auditors to test the operating effectiveness of the company's controls over a period of time.

Can SOC 2 Be Automated?
The short answer is yes and no. Various tools and strategies have been developed to assist with the tasks required to achieve compliance; however, they still require some level of human involvement. Below are some examples of steps you can take to reduce the workload associated with your SOC 2 audit.
Use a Compliance Automation Tool
In a perfect world, all security-related processes and procedures would be automated and never fail. We don't live in a perfect world, but there are compliance automation tools that can assist companies in preparing for their SOC 2 assessments. Tools like Vanta or Drata integrate with your HR, Monitoring, and SDLC systems and provide a convenient dashboard view of the whole environment, alerting of issues. While these tools cannot guarantee compliance, they can help save time and money in the long run. Check out these additional articles on various tools, products, and security tests for SOC 2 compliance, and how they might impact your next audit:
Minimize High-Frequency Manual Compliance Tasks
The more manual and frequently occurring a process is, the more likely it is to fail during the audit. Due to the human factor, tasks can be skipped, but even more often, employees perform a task and forget to properly record it. In order for the auditor to assess a process, it needs to be testable, i.e. have some kind of evidence of its occurrence.
When helping clients with SOC 2 readiness, I recommend the following substitutes for the frequently occurring manual tasks:
Maintain a pre-approved role matrix, specifying employee job titles and all system access that employees with that job title should have. This eliminates the need to explicitly approve access for each new hire.
Set up a system end date for all access granted to contractors/temp workers.
Automate the change management process by setting up an automated workflow that requires all changes go through testing and approval prior to being deployed.
Use a device management tool to administer employee computers globally.
Use checklists for the tasks that cannot be automated.
Set up calendar reminders to perform frequency-based (monthly, quarterly or annual) controls.
Summary
Maintaining strong security processes and procedures makes companies more marketable, directly affecting profits. While SOC 2 preparedness for startups is not an easy task, steps can be taken to lighten the load and still obtain that coveted clean SOC 2 report.
If you need a SOC audit report, please contact us at Linford & Company. Our team consists of IT audit professionals that are highly skilled at Type I and Type II, SOC 1 audit reports (f. SAS 70 / SSAE 16), and SOC 2 audit reports. We will be happy to answer any questions you may have and to assist with your compliance needs.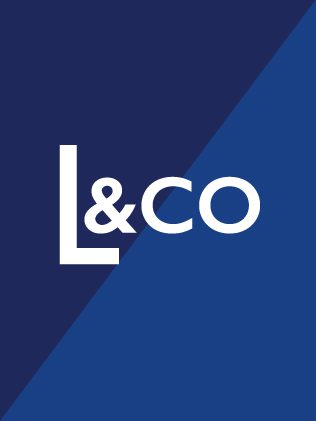 Linford & Co., LLP, founded in 2008, is comprised of professional and certified auditors with specialized expertise in SOC 1, SOC 2, HIPAA, HITRUST, FedRAMP and royalty/licensing audits. Our auditors hold CPA, CISA, CISSP, GSEC licenses and certifications. Learn more about our company and our leadership team.