Is your organization growing and are your clients asking if you have specific certifications? You are not alone. Many small businesses or start-ups with incredible products or services have found themselves in the same situation. The SOC 2 compliance status of a cloud service provider or Software-as-a-Service (SaaS) company is an important factor when choosing a SaaS provider. Many start-ups are unaware that they will need to be SOC 2 compliant at some point during their growth.
SOC 2 compliance is a hot topic in the start-up world. The SOC 2 standard requires that certain controls be in place to ensure data security and availability. As a business grows, it often becomes necessary for companies to implement IT resources that can support large-scale operations. In the case of start-ups, this may include cloud computing services or other third-party vendors—and with these partnerships comes a risk that sensitive information may be exposed or lost due to human error or technical failure.
Large enterprises have been increasing their focus on security and requiring vendors to provide various documentation to demonstrate that they have appropriate security measures in place. A SOC 2 report provides assurance that your company has the right policies and controls in place to protect the security, availability, confidentiality, and privacy of customer data stored in its systems.
Below, we will explain why SOC 2 compliance is important for any company that stores customer data or has customers paying for their services in any way. We'll also provide some tips on how to get started with SOC 2 audits and compliance if yours is not already audited.

Why is SOC 2 Compliance Important for Start-Ups/Small Businesses?
The SOC 2 standard requires that certain controls be in place to ensure data security and availability. As a business grows, it often becomes necessary for companies to implement IT resources that can support large-scale operations. In the case of start-ups, this may include cloud computing services or other third-party vendors—and with these partnerships comes a risk that sensitive information may be exposed or lost due to human error or technical failure.
SOC 2 compliance refers to a set of standards established by the AICPA (The American Institute of Certified Public Accountants) through which companies can demonstrate their adherence to certain quality control principles within their operations.
A good rule of thumb is that if your company has raised any venture capital funding and/or has customers whose business or personal information you are storing, you need to think about SOC 2 audits and compliance. If these things do not apply to your business, then it is still a good idea for every company—public or private—to understand the importance of keeping its data secure.
SOC 2 compliance requires that your organization have an internal audit team in place at all times. This team will conduct regular audits and review all aspects of the way in which you protect customer data. The results from these regular audits will be submitted annually as part of a SOC 2 report.
How Do I Prepare for a SOC 2 Audit as a Small Business?
One aspect of becoming SOC 2 compliant that is often underestimated is the time needed to prepare for and support the audit, which will usually include the following steps:
Understanding the SOC 2 requirements
Establishing control ownership
Defining the scope of the assessment
Developing policy and procedure documents
Implementing the processes in practice
Performing a SOC readiness assessment
Meeting with the auditors to walk through processes
Providing evidence of compliance with various controls
More often than not, company staff are not thrilled to have a set of audit-related responsibilities added on to their full-time job. While the work that comes with the audit cannot be avoided, choosing the right auditor and automating a part of the process will significantly reduce the workload.
Documentation is a cornerstone of SOC 2 compliance. Good documentation can help you determine whether your organization is on the right track toward compliance or not, and it provides an excellent foundation for implementing internal controls. If you have yet to begin documenting your information systems, this is a good time to get started.

Helpful Tips for SOC 2 Compliance as a Small Business
SOC 2 compliance is essential for many organizations. Here are some tips/actions that need to be taken to help determine if you are ready for it (broken down by business lines/control areas):
HR
Maintaining onboarding and offboarding documentation for all employees
Requiring employees to acknowledge information security policies and/or code of conduct
Performing background checks on employees/contractors prior to granting employment
Requiring new hires to complete security awareness training during onboarding and all employees to receive it annually
Establishing a formal performance review process for all employees
Communications
Documenting policies and procedures (Information Security Plan, Risk Management Plan, Change Management Plan, etc.)
Standard contract agreements with clients/customers/vendors
Communicating status/releases or changes to your system
Internal communication channels established for security concerns or reporting incidents
Access Controls
Authorizing employees prior to granting access to production systems (role-based access)
Removing access in a timely manner for terminated employees
Conducting access reviews periodically
Monitoring privileged/administrative access to production systems
Encryption of data in transit and at rest
Monitoring
Change Management
Following a formal System Development Life Cycle (SDLC)
Requiring all production changes (application or infrastructure) to be documented, reviewed, and approved
Segregation of duties throughout the SDLC
Limiting access to deploy changes only to those that require it per their job function
Risk Management
Conducting an annual risk assessment for the entire organization
Maintaining a risk register
Assess the maturity of your current IT operations and consider what tools may help make it easier from here on out. Tools such as encryption, identity management, and monitoring can all be useful in meeting SOC 2 requirements. If you're not sure which ones are right for you, talk with a security expert who can give advice based on your specific needs and goals for achieving SOC 2 compliance.
As a SaaS company, you are at a higher risk for data loss and privacy breaches than your brick-and-mortar peers. In order to be compliant with the security standards set forth by SOC 2, you need to make sure that every single employee has access to information on how to handle customer data responsibly. Your employees must also understand their responsibility in keeping company information secure and confidential before any leaks can occur.
Properly trained staff is one key component of maintaining SOC 2 compliance; make sure everyone on your team has been properly trained in cybersecurity best practices so they can perform their job correctly at all times. Staff members should also receive annual refresher courses on topics such as password management or social engineering attacks, so they know how to recognize these threats when they happen—or if they've already happened!

SOC 2 Audit Process for Small Businesses & Start-Ups
The SOC 2 audit process is designed to ensure that your organization can demonstrate that it has implemented a set of security controls and evaluates these controls on an ongoing basis. The first step in this process is for the auditor to review the documentation provided by your company, which will include:
An overview of all systems used by your company
Detailed descriptions of how each system complies with the requirements for each control
A description of how you test each control as well as evidence from tests conducted within the past year
Once the auditor has established a test plan based on your environment, the following high-level steps are taken:
Documenting the results
Reporting

How to Choose an Auditor as a Small Business
There are inevitable growing pains associated with starting on the path to compliance. An experienced audit team will be able to manage the project effectively (which means time savings) and guide your company through the assessment following a well-defined process (saving your employees' sanity). Only AICPA-affiliated firms can perform a SOC 2 assessment. A few additional questions to ask a potential auditor are:
How many years of experience does each of your team members have?
Do you have experience with companies working in my industry?
Have you worked with companies similar in size to ours?
Do you have technical Subject Matter Experts (SMEs) available to assist with the audit?
Do you use automated tools to perform the audit?
Do you include readiness as part of your SOC 2 Type I offering?
How much does a SOC audit cost?
Do I Need a SOC 2 Type 1 or Type 2?
The main difference between a type 1 or a type 2 SOC 2 assessment is the audit period and the depth of the examination. Type 1 is a point-in-time report, focusing on the control design, while type 2 focuses on the design and operating effectiveness and tests controls over a period of time.
Generally, we recommend first-timers to start with a SOC 2 Type I report as it assesses the control design and provides the company with a report faster, offering great flexibility on the assessment date. SOC 2 Type II is a more involved endeavor, requiring auditors to test the operating effectiveness of the company's controls over a period of time.

Can SOC 2 Be Automated?
The short answer is yes and no. Various tools and strategies have been developed to assist with the tasks required to achieve compliance; however, they still require some level of human involvement. Below are some examples of steps you can take to reduce the workload associated with your SOC 2 audit.
Use a Compliance Automation Tool
In a perfect world, all security-related processes and procedures would be automated and never fail. We don't live in a perfect world, but there are compliance automation tools that can assist companies in preparing for their SOC 2 assessments. Tools like Vanta or Drata integrate with your HR, Monitoring, and SDLC systems and provide a convenient dashboard view of the whole environment, alerting of issues. While these tools cannot guarantee compliance, they can help save time and money in the long run. Check out these additional articles on various tools, products, and security tests for SOC 2 compliance, and how they might impact your next audit:
Minimize High-Frequency Manual Compliance Tasks
The more manual and frequently occurring a process is, the more likely it is to fail during the audit. Due to the human factor, tasks can be skipped, but even more often, employees perform a task and forget to properly record it. In order for the auditor to assess a process, it needs to be testable, i.e. have some kind of evidence of its occurrence.
When helping clients with SOC 2 readiness, I recommend the following substitutes for the frequently occurring manual tasks:
Maintain a pre-approved role matrix, specifying employee job titles and all system access that employees with that job title should have. This eliminates the need to explicitly approve access for each new hire.
Set up a system end date for all access granted to contractors/temp workers.
Automate the change management process by setting up an automated workflow that requires all changes to go through testing and approval prior to being deployed.
Use a device management tool to administer employee computers globally.
Use checklists for tasks that cannot be automated.
Set up calendar reminders to perform frequency-based (monthly, quarterly or annual) controls.
Summary
Maintaining strong security processes and procedures makes companies more marketable, directly affecting profits. While SOC 2 preparedness for start-ups is not an easy task, steps can be taken to lighten the load and still obtain that coveted clean SOC 2 report.
If you're looking for more information on SOC 2 compliance, check out our website. We have a wealth of articles about this topic, from why it's important for start-ups as well as how to get started if your company needs help meeting these requirements!
If you are interested in engaging Linford & Company for our auditing services, if you need a SOC audit report, or if you have any questions, please feel free to contact us. Our team consists of IT audit professionals that are highly skilled at SOC 2 audit reports. We will be happy to answer any questions you may have and to assist with your compliance needs.
This article was originally published on 3/8/2022 and was updated on 1/18/2023.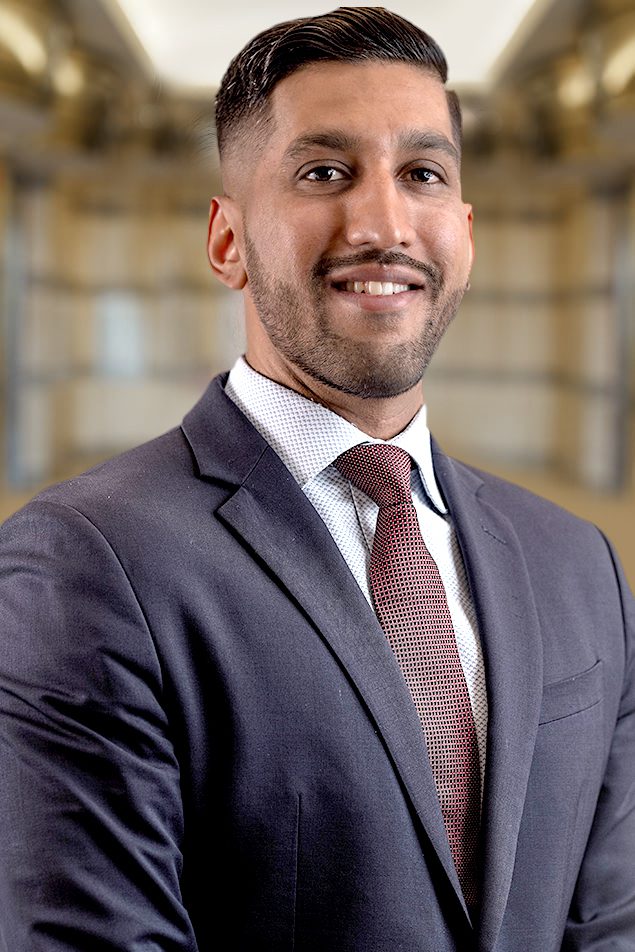 Umar has over 15 years of experience in internal control-based audit, project management, cybersecurity consulting, attestation, and assurance services; 7 of those years were with the "Big Four" accounting firm, KPMG. He has overseen numerous SOC 1 and SOC 2 audits and other IT Compliance audits, including NIST 800-53. He has vast experience implementing comprehensive IT compliance frameworks for clients both in the public and private sectors. Umar is a certified information systems auditor (CISA) and received his Bachelor of Science degree in Business Information Technology from Virginia Tech.