Unless your organization is a nonprofit, your organization's goal is to earn a profit. To make a profit, the value of every dollar invested must be maximized. A common tool used to assess investments is to create a business case and calculate a Return-on-Investment (ROI). Every business effort, project, or initiative must justify the investment and have a return. A Service Organization Controls (SOC) audit is no exception. Fortunately, SOC audit(s) have several benefits, adding value to any organization.
Investment vs. Expense
As described in our blog "How Much Does A SOC Audit Cost?", costs are comprised of three components:
Readiness / Gap Assessment Fees
Internal Costs of Compliance
SOC Audit Fees
When discussing any one of the three components, we should refer to the items as investments, refraining from using the terms cost or expense. Using such terms suggests funds are expended with little or no expectation of a return. Rather, a return is expected.
Not only are SOC efforts perceived as a cost or expense, but also as one of compliance. Calling SOC efforts an investment removes the misconception of compliance, focusing on the ROI and the business purpose for undertaking such efforts.

Increase in Profits
Organizations are focusing on their core competencies and outsourcing the rest. Two common examples include the outsourcing of payroll and technology infrastructure. Businesses and industries are becoming woven together, increasing dependence on one another. Just look at the effect the semiconductor shortage is having on the auto industry.
Business leaders, shareholders, and customers look to tools such as SOC reports to provide a level of assurance of operations around security, availability, processing integrity, confidentiality, and/or privacy. Many of our clients seek SOC audit(s) because of client requests, current or prospective, or requirements. A "clean" SOC audit report, differentiates organizations from competitors providing operational credibility to the organization.
The return-on-investment of a SOC audit benefits organizations through the engagement, winning and keeping of customers. The investment in SOC audits easily impacts the bottom line leading to the maintenance or increase in profits.

Cost-Effective Investment in the SOC Environment
The key to a successful SOC audit is a strong operational environment with effective controls. Regardless of the maturity of an organization's operational and control environment, a gap analysis or readiness assessment should be performed. Such an analysis supports the successful completion of a SOC audit. Most organizations will have some work to perform prior to having a SOC audit. Some environments require minor tweaks, while others create environments from scratch. Realistically, most organizations have some work to perform with improvements and gaps needing to be addressed but are not starting from scratch.
At this point, many organizations lose focus of the objective for a SOC audit. Efforts change from an investment focus to that of compliance. Often, processes and controls are implemented based on a checklist or without thought to how the organization runs or needs to run — a one-size-fits-all approach.
Does a startup or small firm need to have the same level of processes and controls as that of a large or multinational organization? Most professionals would say no. Processes and controls should be right-sized and appropriate for the organization at hand. For example, a typical control included in a SOC 2 audit relates to employees needing to complete annual security training(s). How the training is delivered and monitored can vary.
A large organization may utilize a Learning Management System (LMS) to deliver and track individuals' completion of the security training. A small firm, however, may be able to deliver training, live or remote, once or twice a year manually tracking attendance. Both approaches are valid. Neither one is better than the other. What is important is the effectiveness of the control and ease of performing the control. Smaller organizations may not have the funds, nor the need, to have an LMS system in place. Contrary, due to the sheer number of employees, larger organizations may need such a system to manage the effort.

Delivering Value of SOC for Business Needs
In right-sizing processes and controls, operations run in a cost-effective manner. More importantly, operations continue to deliver on organizational objectives and client needs without being bureaucratic or creating roadblocks. As control environments become intrusive, controls begin to break down with individuals bypassing controls to get work done.
At times, however, compliant-focused environments are necessary due to regulations. With the passing of the General Data Protection Regulation (GDPR) by the European Union (EU) in 2018, specific measures must be implemented to protect the privacy of the personal information of the citizens within its member states. Regardless of whether the organization is within the EU or outside.
Regardless, operations and control environments improve benefiting from the attention a SOC audit requires. A "right-sized" control environment can operate in an effective, manageable, and continuous fashion meeting organizational objectives and client needs. Assuming the successful completion of a SOC audit, the control environment can be relied upon providing assurance to leadership and customers.

Business Benefits of SOC
When investing in a SOC audit and the related components, organizations may not realize the greater impact and benefits the efforts may have throughout the organization. Strong operational environments with effective controls can reduce, manage, and mitigate business and organizational risk. Including the reduction of risk related to brand/reputation, fines, vendors, and believe it or not, to the workforce.
Even though it is several years old now, a great example is the Equifax data breach.  The breach impacted 147 million Americans resulted in fines up to $700M, court settlements, and loss of consumer confidence. There is no doubt Equifax had a mature operational and controls environment. Can you imagine what would have happened if the control environment was immature?
As the saying goes, we are only as strong as our weakest link. With the ever-increasing reliance on vendors/third parties for services, organizations rely on one another to ensure data is secure, available, confidential, and private. A quality operational and effective control environment includes vendor/third party risk management practices. Who would have ever thought that an HVAC vendor would have resulted in a data breach at Target? Like the Equifax breach, the incident at Target also resulted in fines and loss of consumer confidence.

Creating High Functioning Teams by Investing in SOC
An organization's greatest asset is its people. A high functioning workforce creates value through increased profits and retention of employees. The Macrothink Institute performed a case study on the Effect of Internal Control Systems on Employee Performance of Small-Scale Manufacturing Enterprises, concluding quality and effective internal control systems positively influence employee performance. Effective control environments improve employee engagement aligning both employee and employer objectives creating a competitive advantage impacting profitability.
A quality operational and control environment is the first line of defense for any organization in managing operational and business risk. A SOC audit provides a level of assurance over the strength and effectiveness of such environments.
Summary
The assurances provided from a SOC audit increases profits, reduces risk, strengthens brands, and creates a competitive advantage. Customers are assured procedures and controls are in place and that the organization can provide quality and reliable services. Management is assured business and operational risks are managed and mitigated. Employees are engaged and aligned with business objectives.
If you would like to learn more, check out our blog, or if you are interested in engaging the services of Linford & Co for your upcoming audit, please feel free to contact us.
This article was originally published on 12/4/2015 and was updated on 8/15/2021.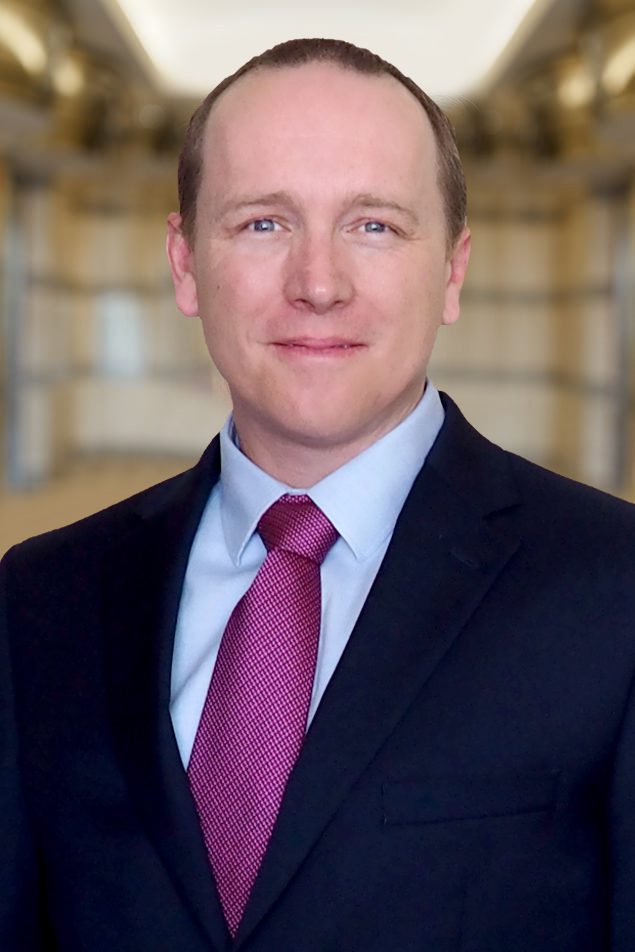 Ben Burkett is an experienced auditor for Linford & Co. Starting his career at KPMG in 2002, Ben has extensive experience in the business of Information Technology (IT). As an auditor, he drove IT risk management and compliance efforts.  As the head of an IT Project Management Office and a Technology Business Management (TBM) function, he sought to drive and maximize the value of IT.