Linford and Company is now bringing our royalty audit expertise to the television network market by providing cable subscriber audits.
Cable subscriber audits are essentially a form of royalty audit. The key players involved are the networks or channels (the client), the cable companies who purchase the right to provide the channels and the subscribers who purchase cable packages in order to watch the networks/channels. Typically, depending on the contract, the cable companies pay the networks a fee for each subscriber that pays for access to the network's channels. The cable companies calculate the fee owed based on the contractual agreement and pay the networks. The contracts between the network and the cable company usually include an audit clause which allows the networks to perform audits to determine whether the cable company is calculating and paying the correct amount of fees.
A network may want to have an audit completed on one, many or all of the cable companies providing their programming in order to obtain all fees they are contractually owed and to encourage accurate reporting in the future, as companies are more likely to report correctly and place proper controls around reporting if they know they will be periodically checked.
Linford & Company's experience reading nuanced contracts to build custom audit plans and using data analytic tools to provide accurate results with a quick turnaround time translate directly to performing cable subscriber audits.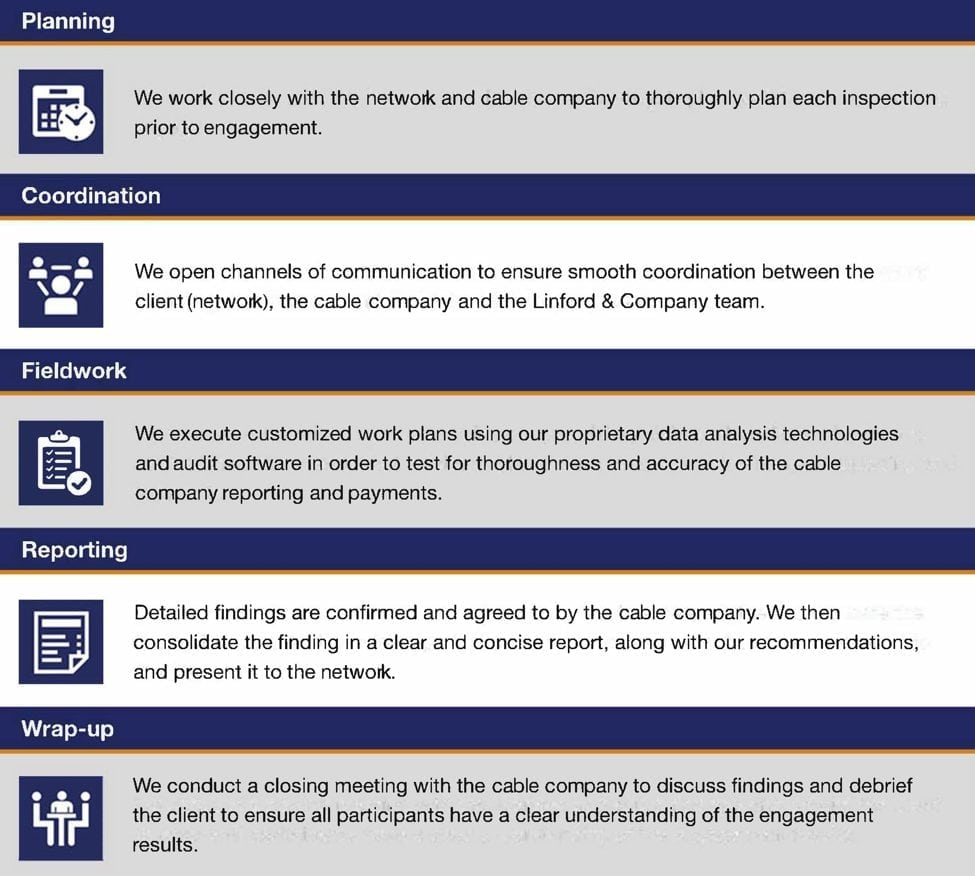 At Linford & Company, our experienced professionals provide effective results in identifying fee underreporting and prioritize communication and coordination to maintain relationships between all parties.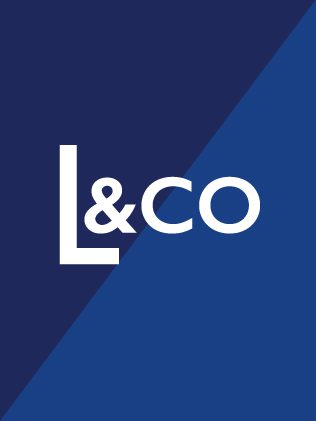 Linford & Co., LLP, founded in 2008, is comprised of professional and certified auditors with specialized expertise in SOC 1, SOC 2, HIPAA, HITRUST, FedRAMP and royalty/licensing audits. Our auditors hold CPA, CISA, CISSP, GSEC licenses and certifications. Learn more about our company and our leadership team.