Due to current world events, many employees are now working remotely from home and the question of if a VPN is needed when working at home is at the forefront of many employers' minds. In this blog, we will discuss what a VPN is, its benefits, if you need one, and how to select a VPN for working from home. Overall, determining if you need a VPN when working from home and determining which VPN to use will depend on what your needs are and what your employer requires. Regardless, using a VPN is a great way to help secure your data.
What is a VPN?
We are going to begin this discussion with what a VPN is and how it works. VPN stands for Virtual Private Network and, in basic terms, it is used to create a secure connection to websites/networks over the internet. When using a VPN on your computer, encryption is used to create a secure connection between your computer and the websites you are browsing and/or the networks you are connecting to.
A VPN prevents the data that you are transferring over the internet to be viewable by other users. Prior to the COVID-19 pandemic, VPNs were mostly used when connecting over public wifi (like a coffee shop), accessing streaming content restricted by your geographic location (tv shows available in the US vs the UK for example) and connecting to internal business networks from locations outside of the office.
Do I Need a VPN at Home?
With a large portion of the workforce now working from home due to stay-at-home orders and social distancing, many at-home wifi networks are being targeted by hackers. This puts company and users' sensitive and personal data at risk and using a VPN at home can help mitigate that risk. Even if your at-home wifi has a password, you could be susceptible to having your wifi hacked. Having a complex wifi password that you change every couple of months will help secure your home wifi, but using a VPN when working from home will add an extra layer of security.
Using a VPN at home is a great way to help secure sensitive data from unauthorized users. Since employers can not control the security of your at-home wifi and its password requirements, they will most likely be requiring the use of a VPN to protect their data. If your employer hasn't already required the use of an at-home VPN, they may be leaning towards this in the near future.

How Do I Know Which VPN to Choose?
Many larger companies already have a company-wide VPN that they can roll out to their remote workforce, which will take the guesswork out of selecting a VPN to use from home. On the other hand, many smaller companies, or companies that don't typically have employees working from home, are currently trying to figure out if a VPN is needed and which one to use.
There are many types of VPNs out there. When selecting a VPN, the employer or employee should first determine their needs when it comes to a VPN. For example, they need to decide what the VPN will be used for, how many licenses will be needed, how many users will need to be logged in at the same time, bandwidth requirements, device compatibility, etc. Additionally, a price point for the VPN services should be determined. VPNs are worth the money, it just depends on how much money you have in your budget to spend.
Once these questions have been considered, we recommend that you hit the internet to do some research on the types of VPNs out there that will meet your needs. There are many articles available covering different reputable brands and their benefits and shortcomings. When selecting a VPN, we also recommend that you do some research on the company's privacy policy.
This will help you understand how and if they are collecting personal data and what they are using it for. Many of the free VPN offerings come with the caveat that you will be subject to advertising and the collection of personal data, such as browsing history. Free offerings could be a great way to test out a product before buying, but ensure you do your homework and read applicable privacy policies before doing so to ensure your personal and company data is secure. By doing a little research, you will hopefully be able to find the right VPN fit for you.
How Do I Setup a VPN at Home?
How you set up your VPN at home is completely dependent on the VPN you chose. If your VPN is provided by your employer and rolled out company-wide, you will most likely be provided with instructions on how to connect your work computer to the VPN. If you select a VPN on your own, some are as easy to set up as downloading an app from the company's website and simply connecting to it when you turn on your computer every day. Our advice is to follow the steps provided by your VPN of choice for installation. Don't be afraid to contact their customer service if you require assistance.

Other Considerations When Using a VPN
Last but not least, when using a VPN to work from home, there are some other measures that should be considered in order to maintain a secure connection. Enabling multi-factor authentication (MFA) when logging into your VPN will add an extra layer of security to help prevent unauthorized access. If this capability is something you require in a VPN, make sure you are considering it when you are researching what VPN to use.
Additionally, whether you or your employer is maintaining the VPN, making sure your VPN is up-to-date and all necessary patches have been applied is critical. By applying patches and ensuring your VPN is up-to-date you are protecting yourself and your company from being susceptible to vulnerabilities that can be exploited by hackers.
Summary
In this blog, we covered the basics of what a VPN is, how it works and its benefits. We laid out the reasons why a VPN could be useful when working from home and how to select the right VPN for you and your company. While there is no direct answer to these questions, we hope we provided a starting point for understanding why using a VPN when working from home helps create a more secure working environment. Additionally, we provided an overview on what to consider when researching VPNs for work purposes and how to upkeep your VPN once you have it in place.
While we are not experts on VPNs, we often recommend to our clients that they implement a VPN when connecting remotely to their production environments or internal networks if they are undergoing a SOC 1 or SOC 2 audit. For more information on undergoing a SOC audit and how your company needs to prepare, please contact us.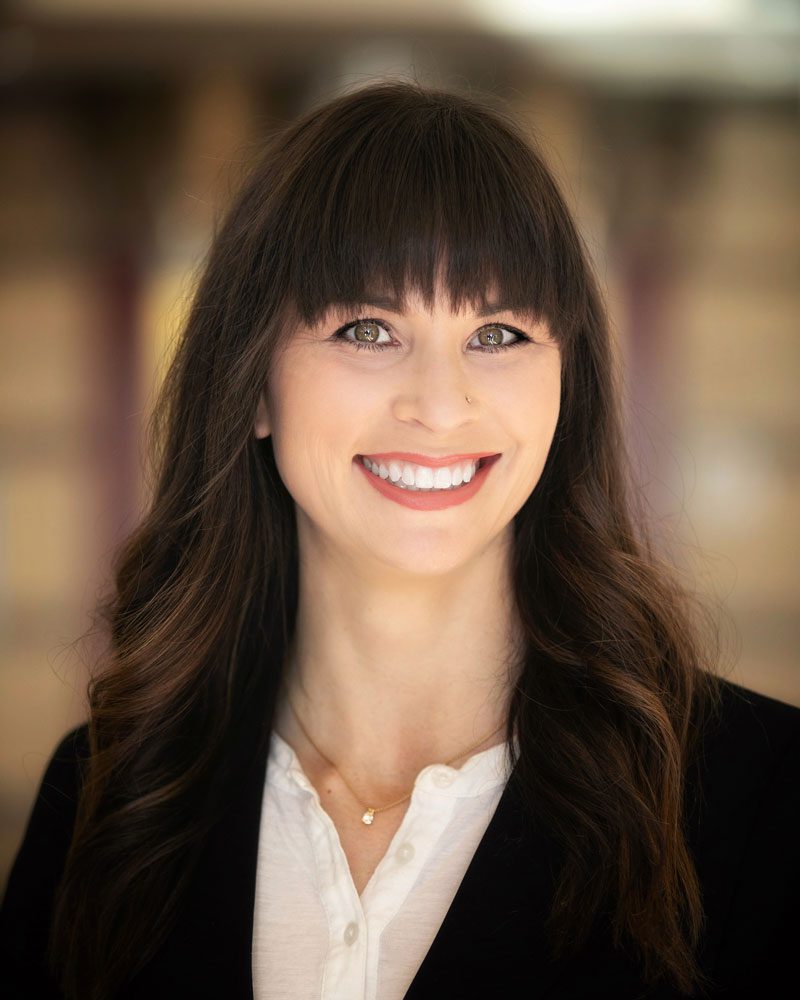 Megan Kovash works primarily on SOC audits with experience in financial audit and internal audit as well. Megan started her career in January 2012 after completing her Masters of Accountancy with the University of Denver. She worked in the Risk Assurance group at Ernst & Young, then moved to the Internal Audit Data Analytics group at Charles Schwab. She is now a Partner at Linford & Co., LLP. Megan enjoys working with clients and coworkers to find and implement solutions to better her client's business.