The International Organization for Standardization (ISO) is an independent, non-governmental organization made up of members from the national standards bodies of over 160 countries that set international standards related to products and services. ISO has published over 13,000 standards. The ISO 9000 series of standards, related to quality management, is perhaps the most widely known and impactful of any standards issued by ISO.
The ISO 9000 definition is a description of a quality management system. The object of the ISO 9000 family of standards is to provide organizations with the guidance and tools needed to ensure that their products and services meet external requirements and drive consistent quality improvement.
What is the ISO 9001 Standard?
The ISO 9001 standard is a document that describes all of the requirements needed in order to create and maintain a quality management system as described in ISO 9000. This is a subtle difference between ISO 9000 and ISO 9001 that some fail to recognize. So, to explicitly point it out, the difference between the two (ISO 9000 vs 9001) is summarized as the definition of quality management system (ISO 9000) and requirements needed to meet that definition (ISO 9001).
Both the ISO 9000 and 9001 standards are based on a number of quality management principles including a strong customer focus, the motivation, and implication of top management, the process approach and continual improvement. The seven quality management principles include the following as described by the ISO:
Customer focus – Quality management primarily focuses on meeting customer requirements and striving to exceed customer expectations.
Leadership – Helping leaders to establish unity of purpose and direction at all levels and to create conditions to engage members of the organization in achieving the organization's quality objectives.
Engagement of people – Obtaining and maintaining (at all levels throughout the organization) competent, empowered, and engaged people to enhance the organization's capability to create and deliver value.
Process approach – Delivering consistent and predictable results through the use of effective and efficient activities that are understood and managed as interrelated processes that function as a coherent system.
Improvement – Maintaining an ongoing, organization-wide focus on improvement.
Evidence-based decision making – Using the analysis and evaluation of data and information in the decision making process to produce desired results.
Relationship management – Managing the organization's relationships with related parties, such as partners or vendors, for sustained success.
You can learn more about the quality management principles from the ISO's 2015 publication. Also, a copy of ISO 9001:2015 can be purchased at the ISO online store.

Why ISO 9000 or 9001?
One misconception is that ISO 9000 or 9001 is only for manufactures or large organizations. As a principles-based standard, ISO 9001 can be applied to any organization regardless of what type or size it may be. The standard defines the requirements, but it does not dictate the method of application. The latest version of the standard has been specifically designed to be more accessible to organizations outside the manufacturing sector.
As with anything, there are ISO 9000/9001 pros and cons. The application of ISO 9001 when implementing a quality management system can provide the following benefits the organizations:
Clear understanding of your objectives and new business opportunities.
Identifying and addressing the risks associated with your organization.
Renewed emphasis on putting your customers first.
Meeting the necessary statutory and regulatory requirements.
Organizational and process alignment to increase productivity and efficiency.

What is an ISO 9000 Certification?
If you are researching the ISO 9000 requirements or how to become ISO 9000 certified, you should really be focused on ISO 9001. You see an organization cannot become ISO 9000 certified. First issued in 1987 and last updated in 2015, ISO 9001 is the standard that sets out the criteria for a quality management system and is also the only standard within ISO 9000 that an organization can certify to. Therefore, it is incorrect to say that an organization is ISO 9000 compliant. However, a business can be ISO 9001 certified or compliant. While an ISO 9001 certification is not regulatory requirement, ISO reports that "over one million companies and organizations in over 170 countries have certified to ISO 9001."
An organization must demonstrate the following in order to be ISO 9001 certified:
The company follows the guidelines within the ISO 9001 standard;
The company meets its own requirements;
The company meets its customer requirements and statutory and regulatory requirements; and
The company maintains documentation of its performance.
An ISO 9001 certification can enhance an organization's credibility as it shows customers that the organization's products and services meet quality expectations. Additionally, there are some instances where an ISO 9001 certification is required or legally mandated for businesses in some industries.

How to Become ISO 9001 Certified?
The ISO 9001 certification process requires an organization to implement ISO 9001:2015 requirements. Once implemented, an organization must successfully complete registrar's audit to confirm that the organization system meets those requirements.
The auditor will interview management and staff within the organization to determine whether or not they understand their role and responsibilities in complying with the ISO 9001 standards. The auditor will also examine the organization's documentation to validate compliance with the ISO 9001 requirements. The auditor will then prepare a detailed report that details the parts of the standard that the organization did not meet.
The organization will need to agree to correct any problems within a specified time frame. The organization executes remedial activities to ensure that all problems are corrected. Once these gaps are addressed and confirmed by the auditor, the organization can then be certified.
In order to maintain the ISO 9001 certification, the organization must continue with regular surveillance and recertification audits.
Conclusion
So, what is ISO 9000? In short, it is a principle-based international standard that describes a quality management system that organizations can use to be more efficient and improve customer satisfaction. ISO 9001 is a standard, against which one may be certified, that specifies the requirements an entity needs to meet in order to achieve a quality management system within their organization.
While we do not provide ISO 9001 assessments, Linford & Company can assist you with a number of your compliance needs. If you are interested in getting additional information about the other services we provide, please click on the following links: SOC 1, SOC 2, HIPAA audits, Royalty Audits, FedRAMP, Processing Integrity.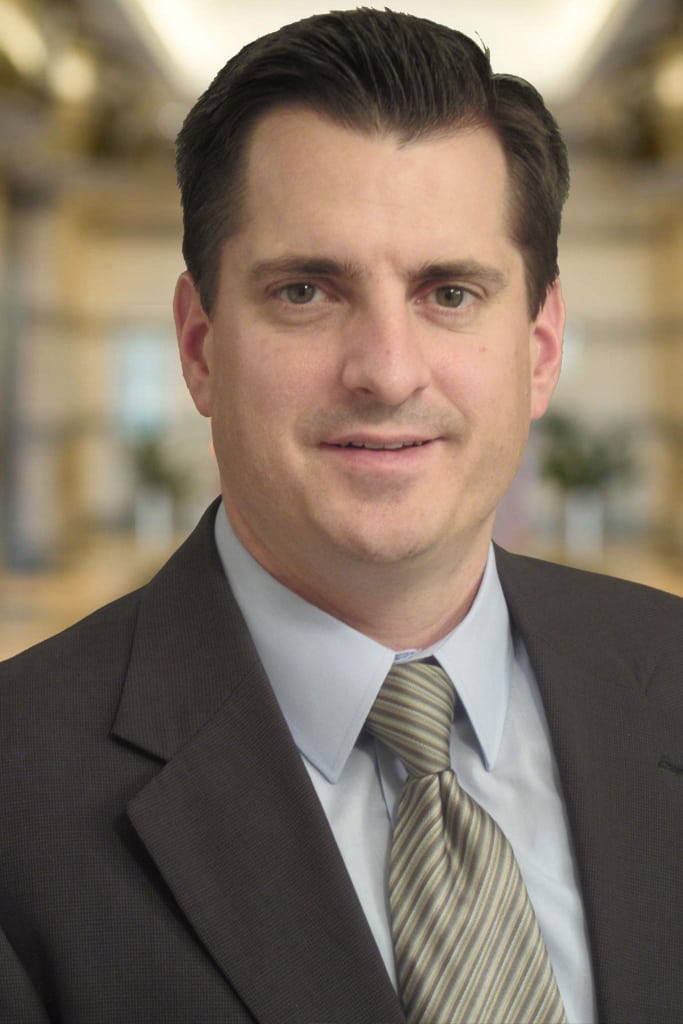 Isaac Clarke is a partner at Linford & Co., LLP. He began his career with Ernst & Young in 2003 where he developed his audit expertise over a number of years. Isaac specializes in and has conducted numerous SOC 1 and SOC 2 examinations for a variety of companies—from startups to Fortune 100 companies. Isaac enjoys helping his clients understand and simplify their compliance activities. He is attentive to his clients' needs and works meticulously to ensure that each examination and report meets professional standards.